We offer a fast and efficient custom polo shirt embroidery service for Work Wear, Events and Hen plus Stag Dos
We are one of UK's leading Embroidered Polo Shirts customising company. We offer an extensive range of quality plain garments from stock to be embroidered or printed. If you are looking for a quick delivery of personalised polo shirts then look no further since since we offer a comprehensive personalising package. We specialise in embroidery services - using the latest Barudan machines means you can have personalised polo shirts with any kind of logo. Our recent introduction of custom back name printing service means you have what you need all at one stop! Our stocked clothes means when it comes to promotional requirements we can quickly turnaround customised clothing.
We just do not stock plain polo shirts but offer a complete personalising service from screen printing or embroidery
Our prices on embroidered polo shirts service with custom name back print is the most competitively priced on the net - suitable for corporate wear or for hen nights. On the other hand If you are planning a promotional event and require decorated shirts with embroidery then our step by step plan to ensure you have a package which does not hurt the pocket. So what makes us different from other companies who are offering embroidered polo shirts? Well the answer is simple, with our 18 years experience in stocking and delivering clothes means we have the expertise which many companies do not have. What is more we buy in bulk and sell in large quality hence the reduced price benefit is passed to our customers.
We pride our self on our service and have had the privilege to do business with some of the top companies in UK. Our fast service and competitive prices is the reason why they chose us. Our stock of 15 colours ready to be embroidered means that gives the ability for us to turnaround orders fast which is especially important for promotional polo shirts requirements where at times the delivery date can be quite tight. Before embroidery or printing we can email a detailed mock proof so clients can view the message which will appear in advance.
We use the latest technology when it comes to Embroidery machines so that the end product is of top quality
Our expertise over many years in the business means we have invested in the up-to-date technology such as on embroidery machines. This ensure that we can complete very detailed embroidery work such as detailed school crests or complex corporate logos - Call us today and speak to our dedicated sales team.
Make a quick buy online for a small order with custom text embroidery
Use the below shopping cart to make a quick buy of 10 polo shirts with custom text embroidery. For anything more than 10 pieces contact us for better rates or for quotes on logo email us the logo for accurate price. Below cost includes the cost of polo shirts, with one position text embroidery of any colour, cost cost and VAT. For the colour of the shirts you can mention the colour of your choice from the above list. For Questions call us today on 0208 519 1488 or 0208 503 0563.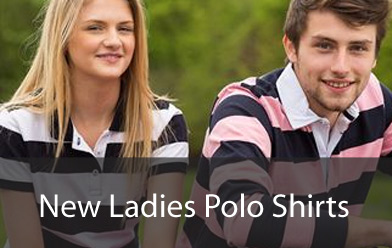 Low prices for Personalisation Orders
Discounts for Schools, Uni, College orders
We offer a inhouse printing and Embroidery service where you can get your logo Embroidered from £1 and printing from as little as £0.45p for bulk orders. If you are looking for wholesale orders then we offer very keen prices for Embroidered Polo Shirts.
Email us on sales@embroidered-polo-shirts.com low prices for bulk orders.